How do I activate my account?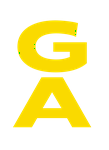 Updated by Tat Read
Welcome to GA Pizza Club! Activate your account to manage your subscription.
When you place your first order you will receive an account activation email. Please select "create account" add your email, and set a password to access our member portal.
The Account Activation email comes from our support team, so be sure to whitelist support@gapizza.com. When you create your account and set a password be sure to use the same email that you used for your first order.
Having trouble finding your account activation email or forgot your password? Reach out to support, they can send it anew.