How do I cancel my subscription?
How do I cancel my subscription?
Updated by Matthew Grant
We're sad to see ya go, but we'll always be here if you need some more 'za!
To cancel your subscription:
 Click HERE to log in to your account 
From "Subscriptions."
Hit "Cancel" on the bottom right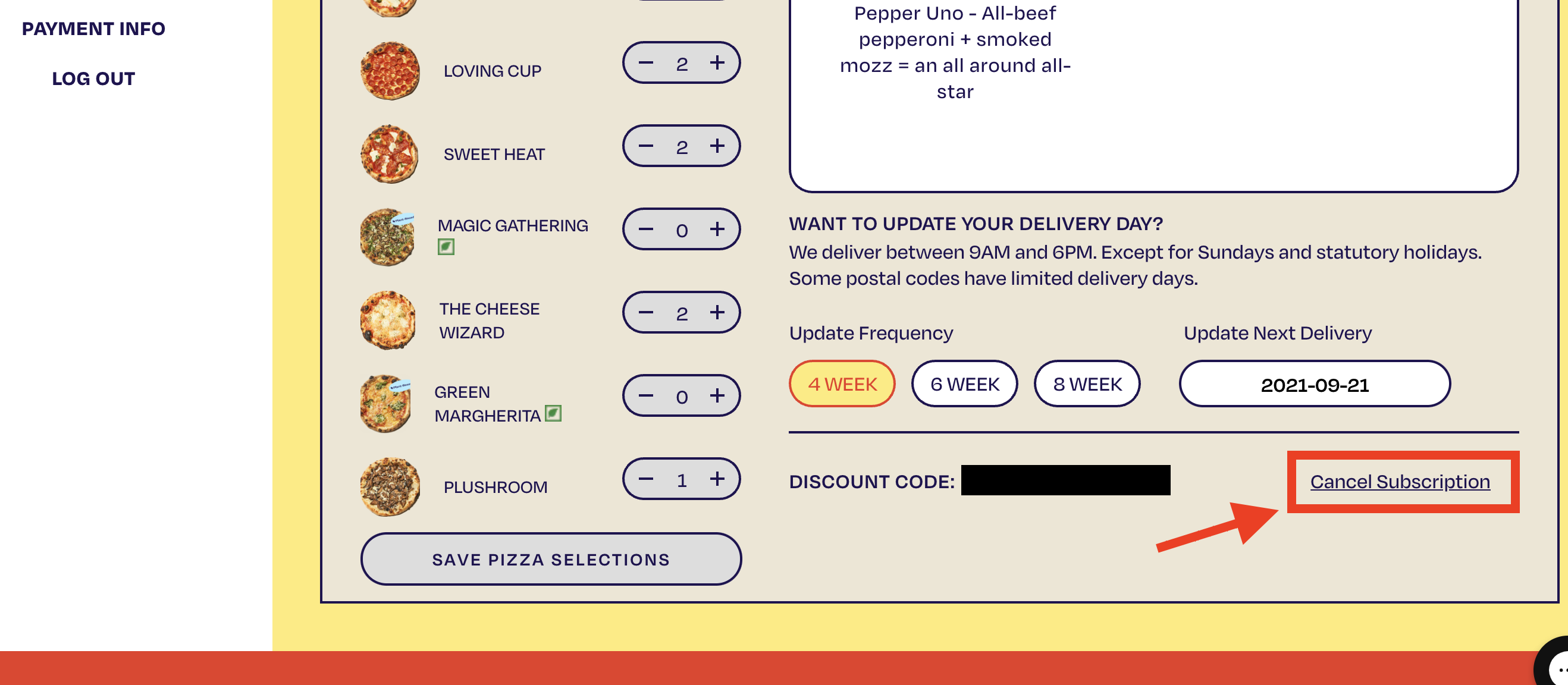 This will cancel your subscription and any pizzas currently selected- you will have to resubscribe and choose new pizzas if you want to order again. Remember you can also skip a delivery if you just need a pizza break!
*Recurring orders are billed and locked 4 days prior to delivery.