When is my next delivery date?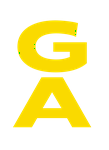 Updated by Tat Read
To check your next delivery date, log in to your account HERE
On the Subscriptions page under "Your Subscriptions" you'll see your named box.
Right underneath is where you'll find your next delivery date.
This box is still changeable if you need to make any updates to your delivery date.
If your order is already locked-in for an upcoming delivery you can find your date by going to:
The "My Orders" page
At the very top is when you'll find your upcoming order and all the details that pertain to your next box by hitting "Order Details"
You will not be able to make any changes to your delivery date on this page because the order is locked-in and being prepared for delivery.