How does a pizza subscription work?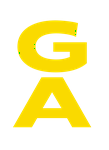 Updated by Tat Read
I want pizza! But how? 🍕🤤
Click HERE to sign-up and see if you're in our delivery zone!
You're in the zone? Great! Choose your stack! (That's how many pizza's you'd like included in your delivery)
Choose your pizzas, your delivery date, and lock-in your first order*
Be sure to activate your account to have the full GA Pizza subscription experience!
Your account lets you manage your subscription including:
update your next box,
switch up your pizzas, 
update your delivery date (or schedule additional deliveries / skip a delivery)
Give's your exclusive access to our Pizza of the Month drops! 
*Once your first order is locked-in we are unable to change it, subsequently, recurring orders can be changed up to 4 days before your scheduled delivery.
When do deliveries happen?
On the day you choose, between 9am-6pm! (You'll receive a tracking link on the morning of to track your pizza's right to your door)